With SLA Alerts Pro for Jira you can...
Read how this app contributes to your workflow
Learn how to setup SLA Alerts Pro for Jira Servicedesk or read how to get started with this app.
Features:
Features in action
Click on the images below to expand them.
Get alerts for (about to be) breached SLAs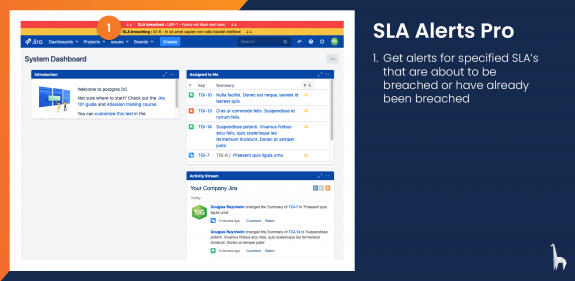 Get alerts for issues with SLAs that are about to be or have been breached.
Easy to configure alerts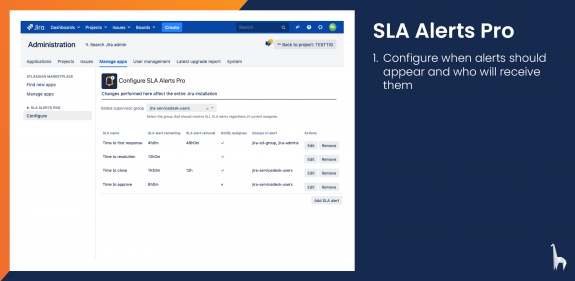 Configure which SLA's should throw alerts, who should receive SLA alerts and when alerts should start.
Multiple alerts without screen clutter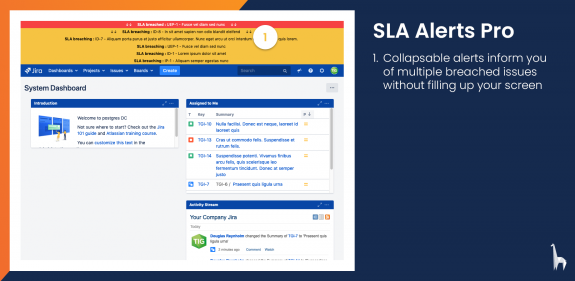 Collapsable banner notifications show multiple SLA alerts without filling up your entire screen.