With Improved search for Jira you can...
Read how this app contributes to your workflow
Learn how to setup Improved Search for Jira or read how to get started with this app.
Features:
Features in action
Click on the images below to expand them.
Better search results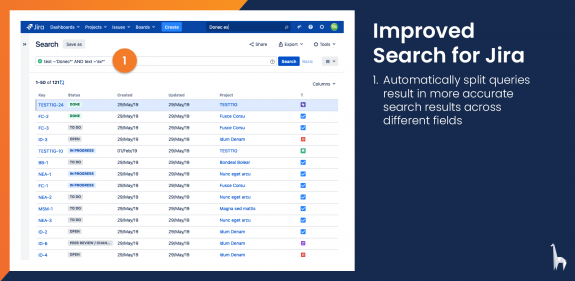 Automatically split queries result in more accurate search results across different fields.
Synonym Search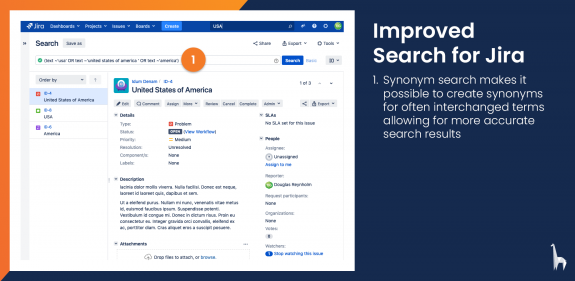 Synonym search makes it possible to create synonyms for often interchanged terms allowing for more accurate search results.
Quoted phrase search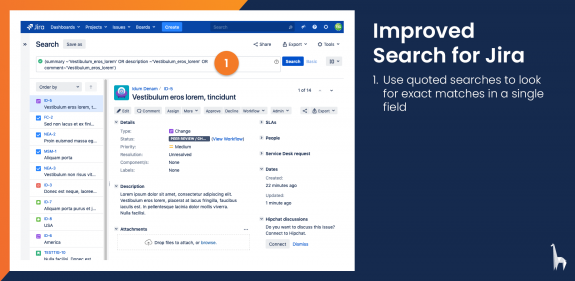 Use quoted searches to look for an exact match for the given keywords in a single field.