With Epic Time Tracking for Jira you can...
Read how this app contributes to your workflow
Use Epic Time Tracking to keep track on the total amount of hours logged on your epics. Get a clear overview of the time true remaining time on an epic using the total logged hours of all child issues of the epic.
Learn how to setup Epic Time Tracking for Jira or read how to get started.
Features:
Features in action
Click on the images below to expand them.
Epic Time Tracking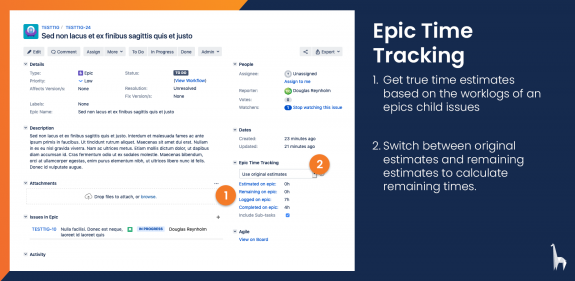 Keep track of all time logged on a epic's child issues using the Epic Time Tracking panel in the issue view.
Child Issue Time Tracking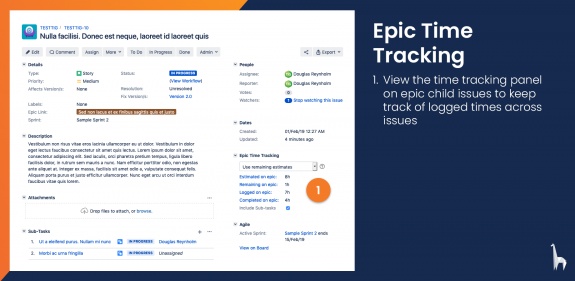 View the Epic Time Tracking panel on child issues to keep track of times logged across all issues assigned to the epic.
Detailed Overview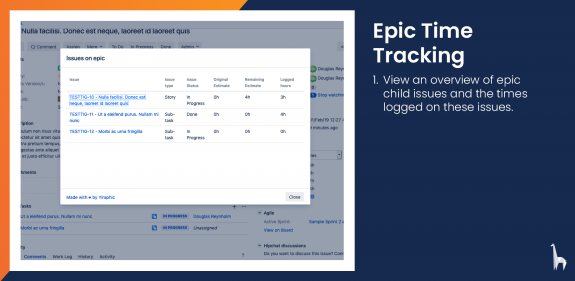 View a detailed overview of times logged on the child issues of an epic.