With SLA Alerts Lite for Jira you can...
Read how this app contributes to your workflow
SLA Alerts for Jira Servicedesk shows notification banners when SLA's are (about to be) breached. You can configure yourself which SLA breaches you want to be notified about. Manage when the notifications should start and who should get notified.
This is the free version of the SLA Alerts app by Yiraphic. This version of the app is a limited version that provides you the core of our app and provides some of the features we offer in the full version.
Follow our Get Started guide to quickly setup SLA Alerts Lite.
Features:
Breached SLA alerts: Get notified about SLA's that are breached or are about to be breached.
Set alert times: Specify the SLA's you want to be notified about and determine when alerts should start.
Features in action
Click on the images below to expand them.
Get alerts for (about to be) breached SLAs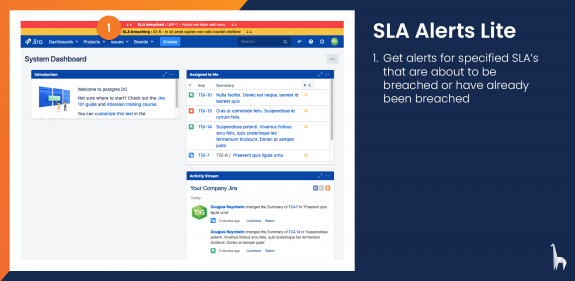 Get alerts for issues with SLA's that are about to be or have been breached.
Easy to configure alerts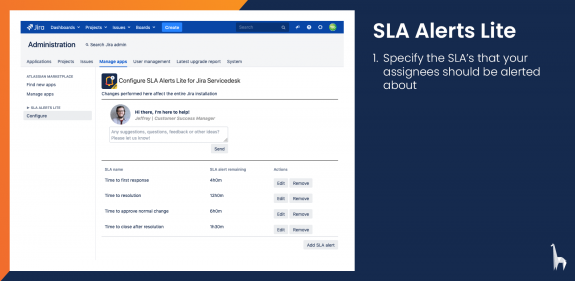 Configure which SLA's should throw alerts when they should start.
Multiple alerts without screen clutter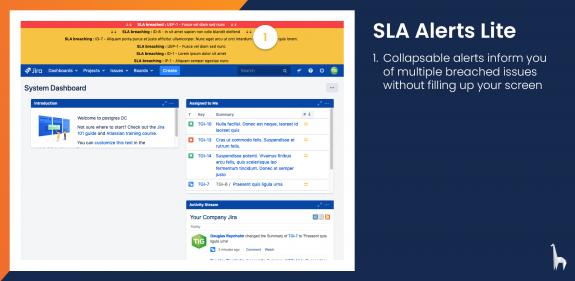 Collapsable banner notifications show multiple SLA alerts without filling up your entire screen.